Adam responds to 'What Were They Like' by Denise Levertov
22nd May 2020
When Ms Loosley asked Y10s to give a personal response to a poem they are studying for English GCSE, she gave them the choice of creating a blog, a poem, a diary entry or a picture.
The poem What Were They Like? by Denise Levertov was written as a protest against the Vietnam War. It envisages a future when the American bombing has been completed, and nothing is known of Vietnam or its culture. The poem criticises the destructiveness of war and its major themes include culture and anger.
Adam, 10EW, wanted to create a picture but wasn't happy with his drawing so asked to be able to use Photoshop.
You can see the stunning result here: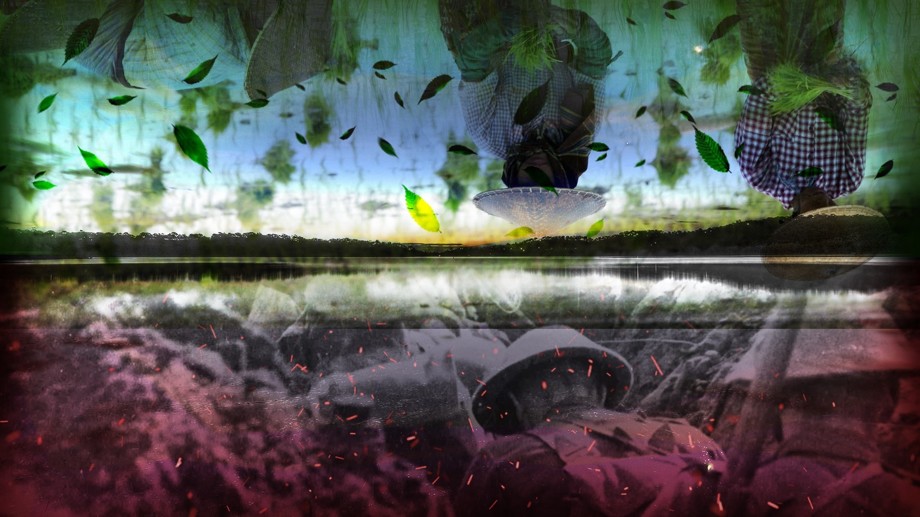 And here's what some very impressed teachers said:
'So moving. Great work.' Ms Carter
'Looks very insightful! Lovely to know about those pockets of brilliance. Very uplifting!' Ms Onoszko
Stunning! Hopefully he won't be forgetting the contents/words/images of WWTL now for a while! :) Well done Adam! Ms Sooklall