STEM and Mandarin pathways
We have two specialist classes at Key Stages 3 and 4.
The Mandarin Excellence Programme
Mandarin Chinese opens up a world of opportunity – it connects speakers with an exciting and dynamic culture as well as boosting career opportunities.
We deliver the Mandarin Excellence Programme with funding and support provided throughout by the UCL Institute of Education and the British Council. Students also have the opportunity to work with other local schools, and they benefit from links with schools in China.
The course consists of eight hours study per week – four hours of teacher-taught classroom lessons, after-school teaching, self-study and intensive study courses (in China and the UK). Students are expected to be on track to complete their GCSE in Mandarin and possibly A level (or equivalent). Please be aware that students on this programme do not take the other two languages we teach – German and Spanish.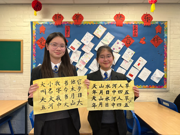 Our first cohort of Mandarin students took their GCSE in summer 2023, with 90% achieving a 5+ grade.
The COVID pandemic meant that we were unable to offer study trips to China. We are pleased that, in July 2024, the first trip will take place and trips will then continue annually for Y9 students.
In September, we will be offering post-16 students a chance to apply for a place on the International Baccalaureate in Mandarin.
STEM
By taking part in the curricular and extra-curricular STEM activities we offer, students have the opportunity to learn and apply new skills related to STEM careers and to understand the need to succeed in a variety of subjects as their career paths develop. These skills include:
Working to tight deadlines
Problem-solving, goal setting and strategy
Project management
Teamwork
The ability to write and present accurate and convincing reports about their work
The ability to critically assess the performance of their solutions and carry out modifications
All KS3 students cover the requirements of the National Curriculum in terms of STEM subjects and all have an opportunity to take part in extra-curricular activities such as robotics, rocketry etc.
Students in the STEM class also take part in customised STEM programmes/projects, the content of which may vary from year to year. The course involves self-study and after-school lessons in addition to classroom teaching/learning. Details of additional hours are confirmed in September of each year.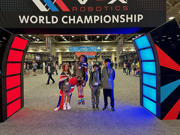 All Y6 pupils who accept a place in March 2024 and who have an interest in one or both of these programmes will be invited to take an aptitude test to assess their suitability for the courses. Although pupils may take both tests, they will only be able to choose one pathway if successful.